Water Proofing & Tanking in Cambridge
How we can help...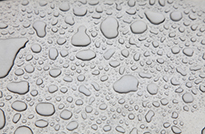 Many basements and underground cellars contain damp walls, which can stop the area of the property from being functional and can cause water to travel onto internal wall surfaces. Dampness is often a common problem, as walls are subjected to water ingress and penetrating dampness if they are situated below the ground level with no further damp protection. In order to treat this type of dampness, it will be necessary to introduce a waterproofing and tanking system. It is important that you choose the right damp specialists to ensure that the best technique is used to resolve the dampness and prevent it from re-occurring. At Propotec, we have extensive experience in undertaking waterproofing and tanking so you can be confident that your damp problem will be treated correctly and effectively.
The common methods for damp proofing basement walls are as follows: -
Cavity Drain Tanking Membrane
These membranes are used as a barrier to prevent water entering the structure whilst still allowing the structure to breathe. Cavity drain tanking membranes contain small air cavities to assist in air circulation and drainage.
Structural waterproofing
Tanking render is used to create a waterproof barrier, resisting external hydrostatic water pressure.
Get In Touch
If this is a service that you are after then please contact us today by calling us on 01638 741 377 or 0800 269 422. Alternatively you can fill out the contact form on the right hand side and a member of staff will be in touch with you regarding your enquiry.